Epsom Salt, Magnesium Sulfate, 1.5 lbs (680 g) Bag
What is Epsom Salt?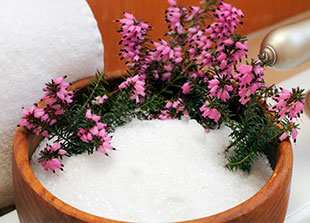 Epsom salt is not a salt by traditional means, but is a naturally occurring mineral compound known as magnesium sulfate. It has numerous applications, and in particular has been used to help ease occasional soreness due to overexertion and intense workouts.** Dissolve two cups of this timeless mineral in a tub of warm water and discover the calming ease as you soak your body's fatigue away…
How do I get started?
Dissolve 2 cups of Epsom salt Magnesium Sulfate into a tub of warm water and soak for 15-30 minutes. Add your favorite essential oils for a truly aromatherapeutic experience! This solution can be applied in conjunction with bandages or toweling.