Beet Root Juice (Organic), 32 fl oz (946 mL) Bottle
Temporarily Out of Stock
Please check back soon
- Uniquely Formulated
- Enjoy sipping it pure, adding it to water or your favorite beverage
- Made with Organic Beetroot Juice
What is Beet Root Juice?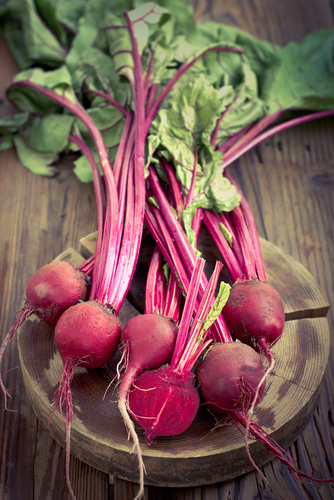 ​Beet roots are the taproot of Beta vulgaris (beet) plants, dark purple-red vegetables that are a favorite sweet and earthy flavor at many dinner tables. Found as food and dyes, sweeteners and in traditional wellness applications, beet roots have been in use for hundreds of years.
Wellness Benefits
Filled with with vitamin C, fiber, potassium, iron, folate, manganese and other beneficial compounds, beet root juice is a nutrient-packed superdrink!
The ancient Romans revered beet root juice for supporting easy digestion and skin health.** Betaine, one of beet root's main compounds, may even support liver health and function.** Today, beetroot is treasured for promoting healthy circulation, blood pressure levels already within normal range and overall cardiovascular health.**
Beet Root Juice Recipes
Try out these tasty recipes using beetroot juice and support your healthy lifestyle deliciously! Simply combine all ingredients in a blender or food processor and blend until nice and smooth.
Sweet & Spicy Smoothie
2 TBSP Piping Rock Organic Beet Root Juice
1 medium carrot, peeled and cut
1 medium gala apple, peeled and cut
1 medium granny smith apple, peeled and cut
1 TBSP fresh ginger, peeled and chopped
1 TBSP fresh lemon juice

Island Breeze Smoothie
2 TBSP Piping Rock Organic Beet Root Juice
1 cup fresh strawberries
1 cup fresh pineapple
1/2 banana
1 cup coconut water
Other Sizes
Related Products