Tart Cherry Juice Concentrate - Organic, 16 fl oz (473 mL) Bottle
Rich in Taste & Nourishment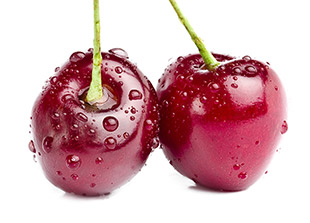 Derived from the familiar fruit of the Montmorency Tart Cherry (Prunus cerasus) tree, tart cherry juice offers an impressive nutritional profile that has made it a staple in many cuisines and wellness traditions.
Organic Tart cherry juice concentrate delivers antioxidant activity, anthocyanins and quercetin in particular. It is popular for promoting overall health & well-being, thanks to its natural supply of nutrients such as potassium, protein, calcium and other important vitamins and minerals.
For adults, mix two (2) tablespoons of our Organic Tart Cherry Juice with water, seltzer or juice. You can also jazz it up by using this tangy juice in tropical smoothies, fruit cocktails and as a mixer. Try it as a topping for yogurt, ice cream, pastries and desserts! Piping Rock's Organic Tart Cherry Juice comes in a BPA-free plastic bottle.