Ultra Pet Vitamins for Dogs & Cats, 120 Chewable Tablets, 2 Bottles
What are Pet Vitamins?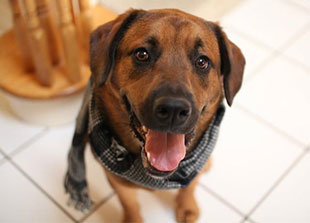 For most people, pets are a beloved and irreplaceable part of the family. Life just wouldn't be the same without Fido being the first to greet you when you come home, or without Fluffy rolling over for belly rubs when you're watching T.V. at night!
We understand how important it is to keep your furry friend's health in tip-top condition, which is why we've formulated our Ultra Pet Supplements for Dogs & Cats to help ensure they're getting the proper beneficial nutrients they need to stay happy and healthy! Each multivitamin supplies vitamins and minerals your pet may not be getting from their food, naturally encouraging healthy skin, a lustrous coat, sharp eyesight, strong muscles and more!**
How do I get started?
These chewable multivitamins can be easily incorporated into your pet's daily routine! Refer to the label on the bottle for recommended daily allowances as per your pet's weight. Always alert your pet's veterinarian when adding any pet supplements to their diet.
Other Sizes
Related Products