Turmeric Root Ground (Organic), 1 lb (454 g) Bags, 2 Bags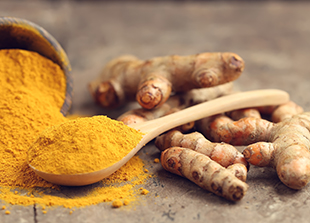 A Tropical perennial native to South and Southeastern Asia, Turmeric (Curcuma longa) can reach a height of 6 feet. It is a member of the ginger family, and bears long, dark green leaves that sprout from a brightly colored yellow-orange system of roots, or rhizomes.
Turmeric's rhizomes have seen a wide range of use, from culinary applications as a spice (most notable giving curry its signature color) to Hindu religious ceremonies and folk wellness practices.
Other Sizes
Related Products